Privacy Policy
We take data privacy very seriously and this notice is designed to help you understand how we use your personal information.


1. THE PURPOSE OF THIS PRIVACY NOTICE
We collect, use and share information, including personal information, in connection with providing our services and running our business. If an additional privacy statement is relevant to you because of the way in which you engage with us and there is a conflict between the information set out in this notice and the additional privacy statement, then the additional privacy statement will take precedence over the information set out in this notice. This notice may be updated from time to time. This version is drafted as per the latest applicable GDPR.
2. PERSONAL INFORMATION
Personal information is information that relates to you or allows us to identify you. This can include obvious things like your name, address and telephone number but can also include less obvious things analysis of your use of our websites. We process your personal information in our capacity as a controller. This means that we are responsible for ensuring that we comply with relevant data protection laws when processing your personal information.
3. TYPES OF INFORMATION
There are different types of personal information. The most important types for you to know about are:
Special categories of personal information: these categories of personal information often have additional protection under data protection laws around the world. These categories include information about your health, racial or ethnic origin, political opinions, religious or philosophical beliefs and trade union membership, your genetic data and biometric data, and information concerning your sex life or sexual orientation
Criminal convictions information: this is information relating to your criminal convictions and offences. Local data protection laws may restrict the way in which we can use this information when compared to, for example, your name and address.
4. WHY ARE WE COLLECTING PERSONAL INFORMATION
We only collect personal information about you in connection with providing our services and running our business. We will hold information about you if:
you are a client, a representative of a client, or the beneficial owner of a client
your information is provided to us by a client or others, or we otherwise obtain your information, in connection with our role as the service provider
you provide services to us (or you represent a company which provides services to us)
you represent a regulator, certification body or government body which has dealings with us
you attend our seminars or events, receive our updates or visit our offices or websites
you are an applicant for a job with us
5. CONSENT
We generally process your personal information based on your consent. You have the right to withdraw your consent at any time. To withdraw your consent or, to stop receiving our marketing emails or firm news, please click on the unsubscribe link in the relevant email you receive from us.
6. WE DONT SHARE YOUR INFORMATION
We do not sell your information nor make it generally available to others. But we do share your information in the following circumstances:
Where it is necessary or appropriate for the purposes for which we hold your information, we share your relevant information across our network of offices. All of our offices and entities manage your personal information in the manner and to the standards set out in this notice, subject to any local jurisdictional compliance requirements
If you are a client or you are a representative or beneficial owner of a client, then we might provide your relevant information to search companies so they can verify your identity
The use of these services might involve the service provider receiving your relevant information from us
We use the services of various external companies to help us run our business efficiently, particularly in relation to our IT systems. Some of these services (such as email hosting and data backups) involve the service provider holding and using your personal information
Where we use external companies to organize or host events for us, we may need to provide these service providers with your relevant information
If we sell our business, then your information will be transferred to the new owner to enable the continuation of the business
We share your personal information with other third parties, such as relevant service providers
In each case where we share your information with one of our service providers, the service provider is required to keep it safe and secure. They are also not permitted to use your information for their own purposes.
7. OTHER IMPORTANT THINGS YOU SHOULD KNOW
We take security issues seriously. We implement appropriate steps to help maintain the security of our information systems and processes and prevent the accidental destruction, loss or unauthorized disclosure of the personal information we process.
We do not use profiling (where an electronic system uses personal information to try and predict something about you) or automated decision making (where an electronic system uses personal information to make a decision about you without human intervention).
We do not keep your personal information forever. We keep your personal information in accordance with our global data retention policy which categorizes all of the information held by us and specifies the appropriate retention period for each category of information. Those periods are based on the requirements of relevant data protection laws and the purpose for which the information is collected and used, taking into account legal and regulatory requirements to retain the information for a minimum period, limitation periods for taking legal action, good practice and our business purposes.
8.CONTACT US
You may have the right to require us to:
provide you with further details on the use we make of your personal information
provide you with a copy of the personal information we hold about you
update any inaccuracies in the personal information we hold about you
delete any of your personal information that we no longer have a lawful ground to use
where processing is based on consent, stop that particular processing by withdrawing your consent
object to any processing based on our legitimate interests unless our reasons for undertaking that processing outweigh any prejudice to your data protection rights
restrict how we use your personal information whilst a complaint is being investigated
transfer your personal information to a third party in a standardized machine-readable format
We are obliged to keep your personal information accurate and up to date. Please help us to do this by advising us of any changes to your personal information.
Subscribe to my
free Weekly
Tutorial video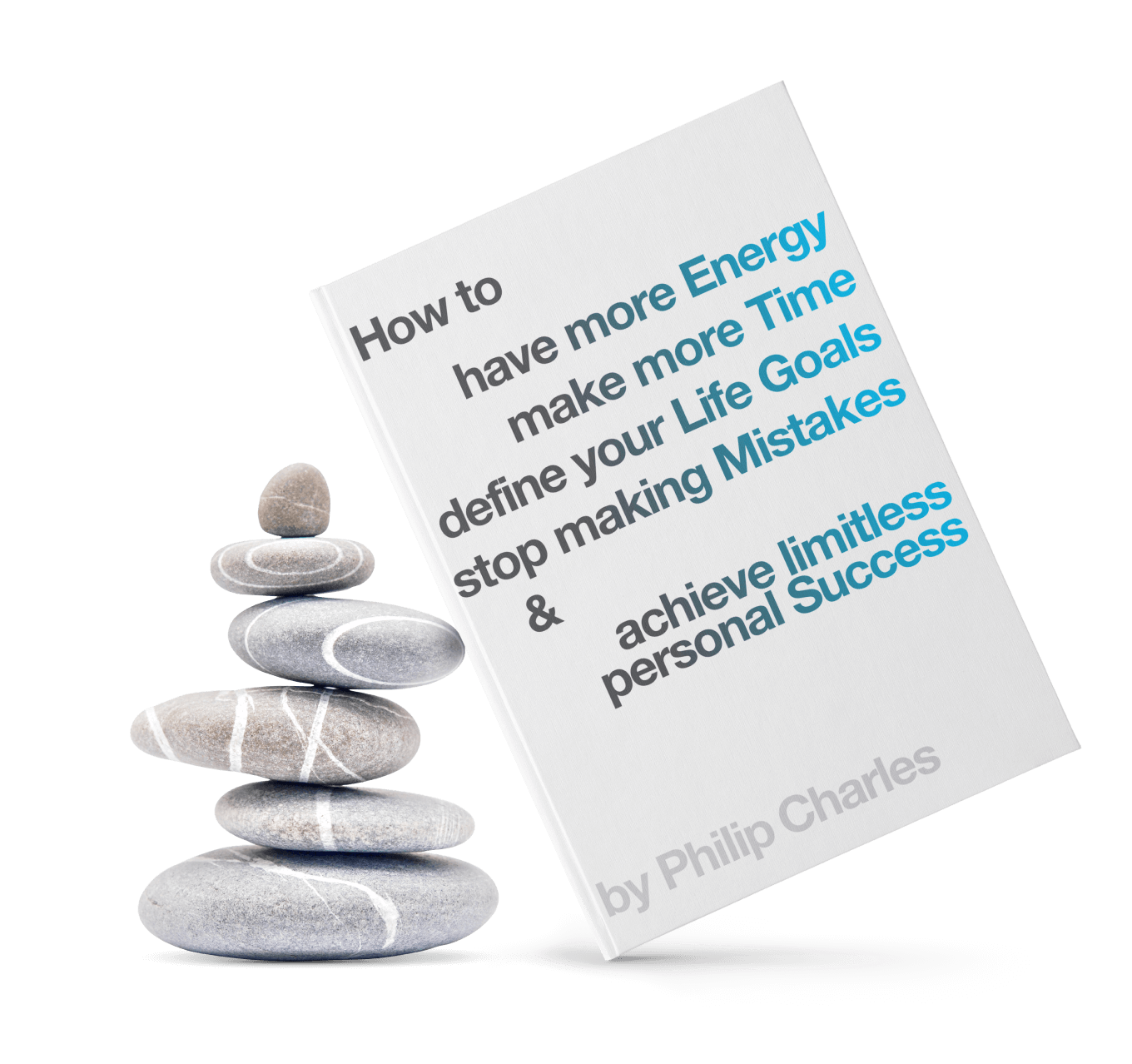 How to get what you want
You have wants, needs, dreams, aspirations. You want something for your life, but you still haven't decided exactly what that is. And you don't know how to achieve the success that you hope for.
This book has been written to solve these problems. This book will tell you precisely 'how to' fast-track your personal growth and development, towards achieving your own specific set of goals.
Thank You for Subscribing!
Ok